Talented Italian floral artist elenaN is passionate about the power of words and images.
Inspired by the works of Italian writer and poet, Alda Merini, Elena's vision for this editorial married together her love of the arts and flowers into one beautiful, poetic, and expressive vision of feminine beauty. The result is a suite of exquisite and emotive images that capture a real sense of Spring awakening.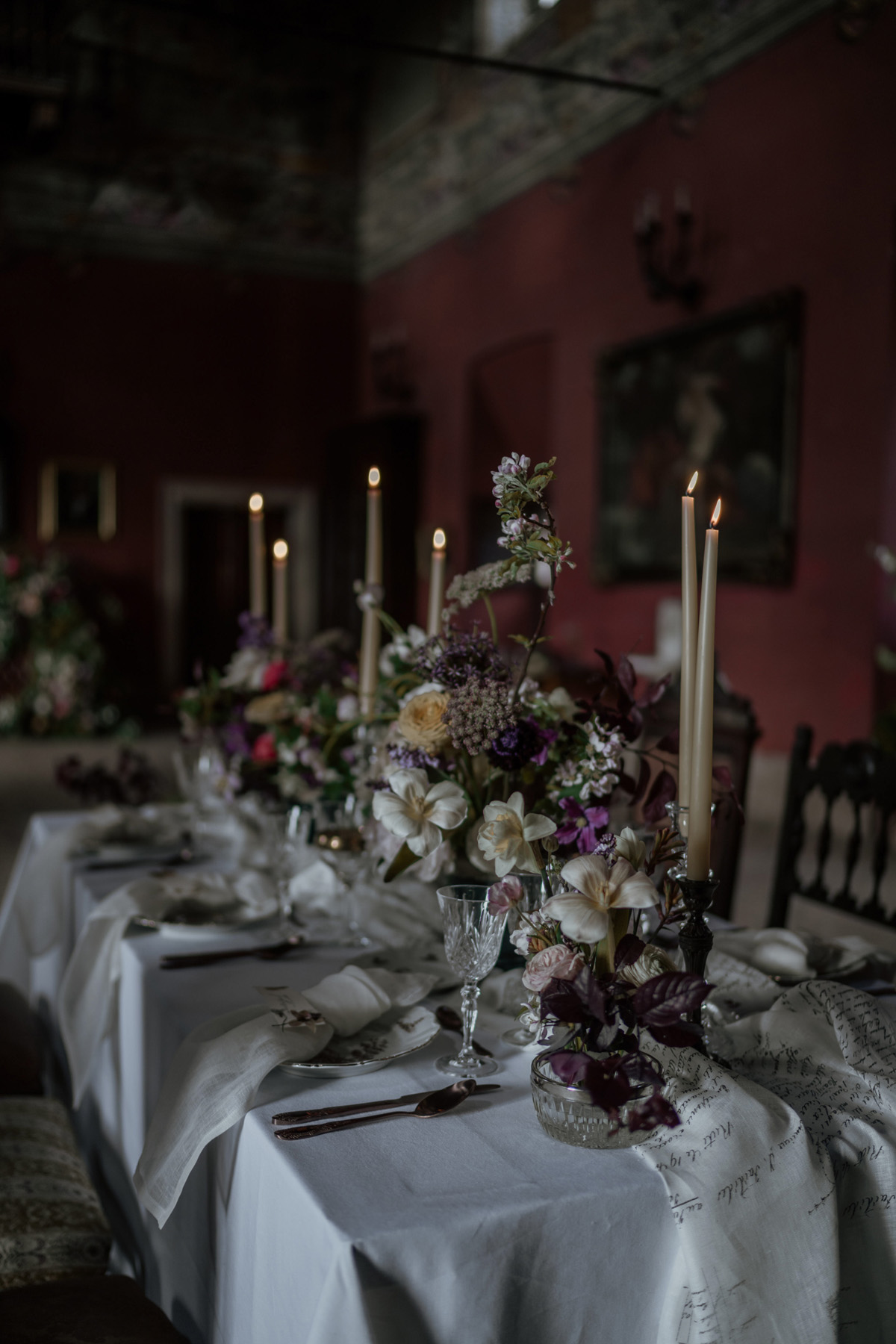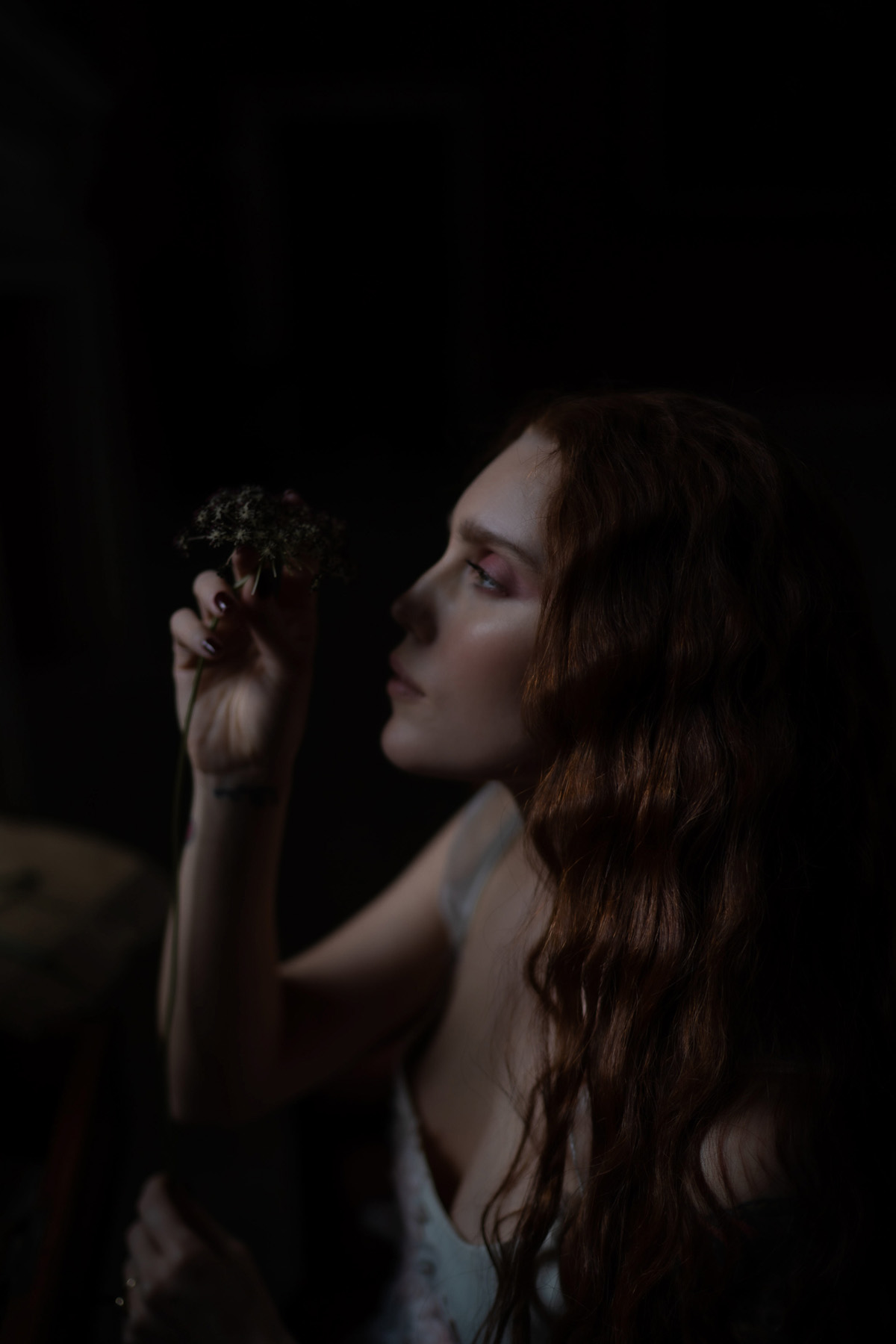 The Concept
My name is Elena Nacci, owner of elenaN floral design, and this editorial is my dream, my concept.
My objective with this editorial was to tell the miracle of art through my flowers, alongside the extraordinary and refined beauty of the female and create a vision of 'Love Delirium'.
Exaltation. Beauty. Shelter. Keep these words in mind and immerse yourself in these images as you do.
The Location
The Boncompagni Viscogliosi castle in Isola del Liri and its magnificent waterfall, symbols of regeneration and vitality, were the perfect setting for this project.
Photography & Videography
I sought an emotional level of photography, combined with a immersed, with a cinematic style and with Martina Ruffini the portrait of the model became Love delirium.
The film by Italian wedding videographer, Simona Tortolano, transports you in to a beautiful world of podimension, a story that is born as poetry and it changes into photography.
Beauty & Accessories
Creamano designed the logo Love Delirium, she took care of the poetry template and stationery.
The stylist Silvia Moretta created two precious bespoke dresses.
Model Sara Matteucci had her beautiful flowing red hair and makeup styled by professional artists Manuela D'Amore and Alessandra di Mambro.
Precious accessories were supplied by Guinevere Vines and Brioche Handmade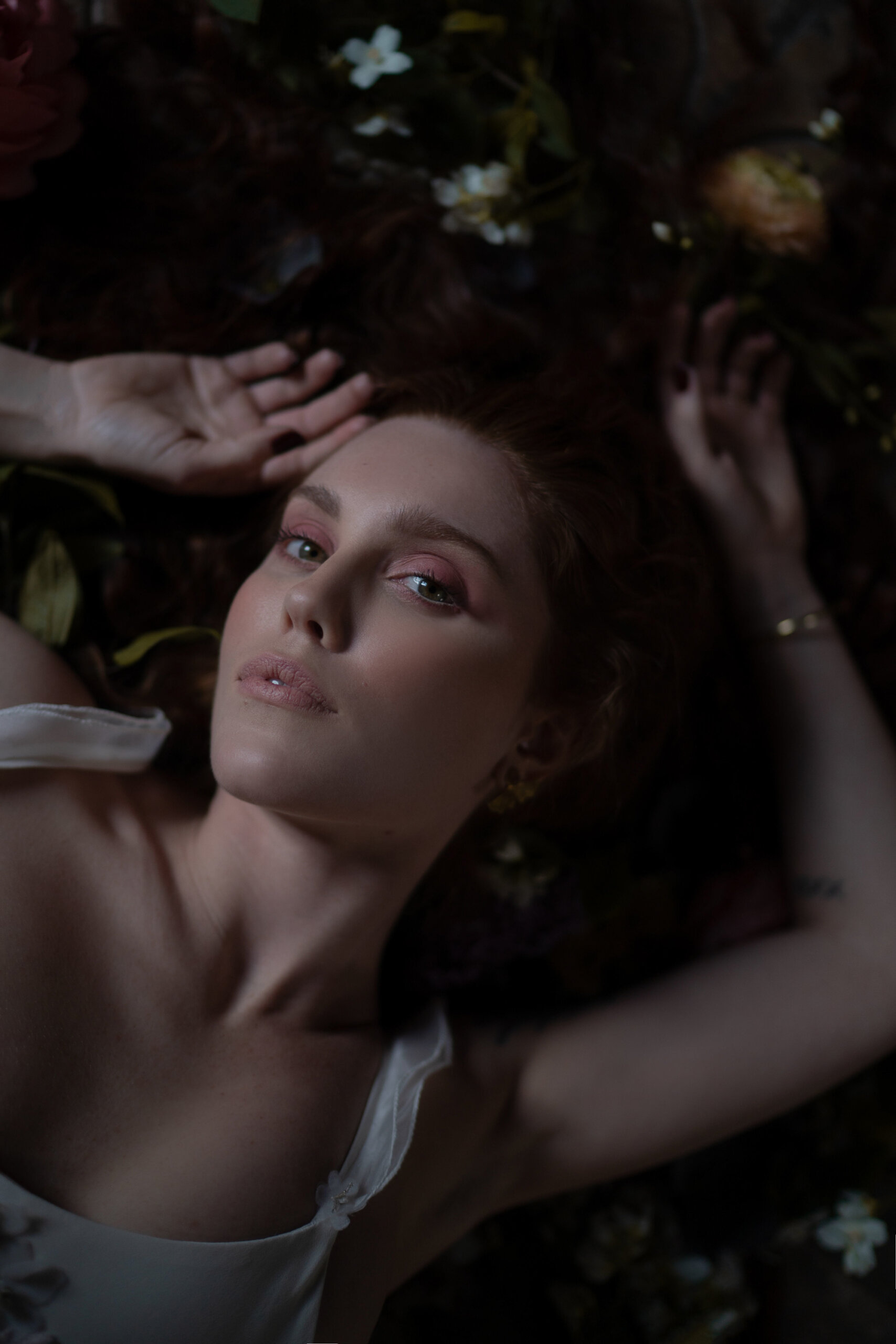 Credits & Thanks